Advising Hospital Plan Sponsors
Reducing Financial Strain
At a time when shrewd financial strategy is more important than ever for sponsors of hospital pension plans, whose industry has perhaps been hardest hit by recent events, retirement plans have proven a major area of concern.
Sponsors in the hospital industry are looking to advisors for guidance on how to manage the costs and operations of pension plans.
This checklist outlines all areas of importance you should be considering when speaking with your clients, including:
Reducing plan expenses

Removing unnecessary volatility

Aligning plan investment strategy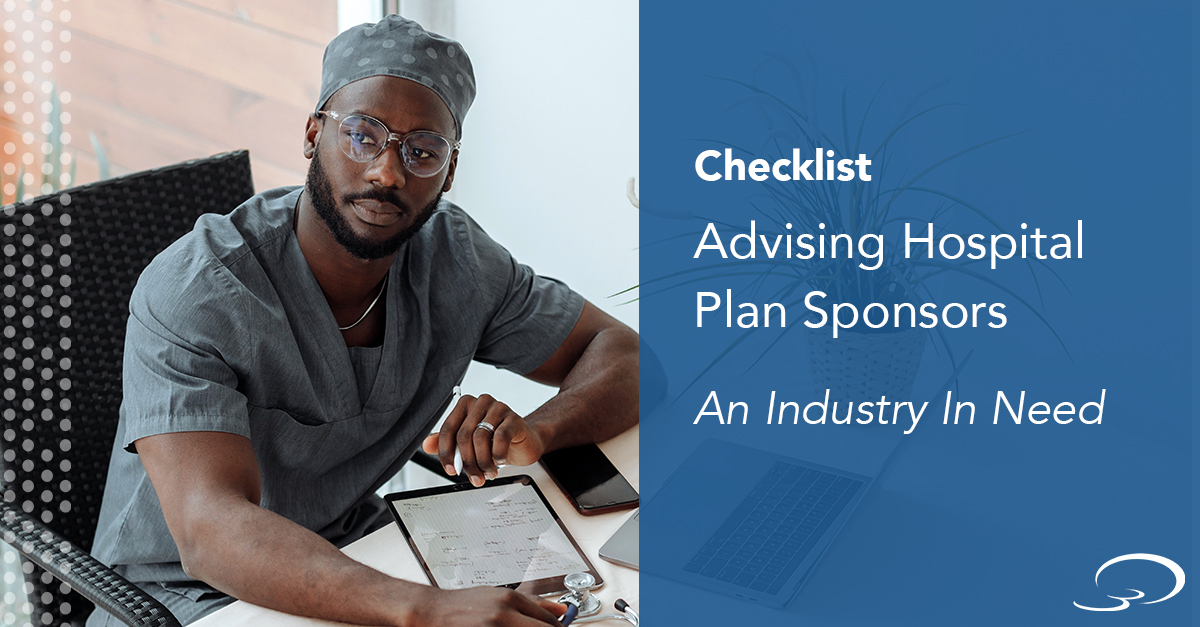 Download the Checklist Today
Fill out the form below to get the checklist, filled with actionable considerations for plan sponsors of both active and frozen defined benefit plans.
For even more ways to help your clients in the medical industry, check out the below podcast for an in-depth discussion on how hospitals can best handle the costs and operations of pension plans. Learn how hospitals can find efficiencies in running ongoing pension plans and discover crucial strategies for sponsors of frozen plans on their way to plan termination.