Foster employee loyalty and engagement with an innovative retirement program
Americans need better retirement plans, and employers need to tackle their workforce management issues. To solve this dilemma, we have crafted a comprehensive retirement program - O3 PRIME.
O3 PRIME is based on the two linchpins employees look for in a retirement program: security and personalization.
What is O3 PRIME? | O3 PRIME is a retirement program for the future workforce. It is designed to meet the distinct needs of each employee, with two separate accounts working together to provide retirement income.
Download the O3 PRIME Sponsor's Guide
A retirement plan for the workforce of the future
How It Works
Employers set up a Security Account while employees can save their own money in a Personal Account. Working in tandem, the two accounts enable employees to stow away enough money for a comfortable retirement.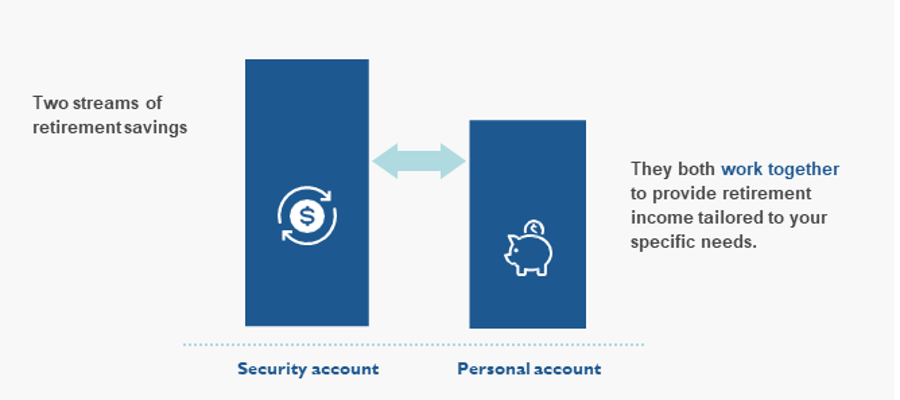 For the employer
Helps you attract and retain a diverse workforce by offering benefits with highly equitable outcomes





Design the plan that fits your company's needs with known and affordable costs





Option to invest in your employees' well-being with a tax-free medical savings account
For the employee
Provides opportunities for guaranteed lifetime income on a fair and equitable basis




Your employer is investing in your retirement, even when it doesn't fit in your budge




Customizable to meet each employee's unique needs
Retirees should save around 12% to 15% of their pre-retirement income, including employer contributions, to maintain their standard of living, according to experts. With multiple accounts working in tandem, O3 PRIME makes that possible. Americans will again be able retire with financial stability and peace of mind.
Who is October Three?
Our mission is to help employees achieve better retirement outcomes with forward-thinking plans that meet employer needs. As a consulting firm and one-stop-shop, October Three has the administrators, actuaries and consultants to design programs and then administer them — leading clients through every step of the plan journey.